​

Donate, Volunteer, Foster
At this time all of our in person events have been Cancelled. We will be doing some online fundraiser. Please, Like/follow us on Facebook to participate in these events.
Another great way to Support: Anyone placing their 1st order with Chewy please do so through this link below and we receive $20.00 from Chewy.
Support us by shopping on Amazon Smile. Amazon donates 0.5% of the price of eligible AmazonSmile purchases to charitable organizations. Please select AJ's Search & Rescue to support.
Max and Neo has a really cool program where they donate to rescue groups boxes of toys every month. We just got on their list, so, be sure to check them out!
Click here to see their website and donation information.
Part of making a rescue successful are all the supports. We are asking for you to join our Monthly Paypal Donation Program. Even $1.00 a month helps save a life!
​
​
Join us for our Super Bowl Square fundraiser on our Facebook Events. Only $10.00 a square. Click on the photo below to take you directly to the event.
Supporting and Partnering Companies: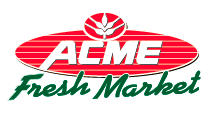 ​​Help make a difference and sign up today! Send us a message if you are able to donate, volunteer, or have any ideas you would like to share.
​
​