​

Donate, Volunteer, Foster
Part of making a rescue successful are all the supports. We are asking for you to join our Monthly Paypal Donation Program. Even $1.00 a month helps save a life!
​
​
Support us by shopping on Amazon Smile. Amazon donates 0.5% of the price of eligible AmazonSmile purchases to charitable organizations. Please select AJ's Search & Rescue to support.
Another great way to Support: Anyone placing their 1st order with Chewy please do so through this link below and we receive $20.00 from Chewy.
Join us for Pet photos with Santa. Photos are only $5.00 - digital copies emailed to you. All proceeds go to the rescue.
Join Us for our third Annual Online Auction. We will be listing approximately 20 items or so that will be up for auction starting Wednesday Dec 4th at 12:00pm. The bidding will end Sunday December 8th at 8:00pm. We will set the starting price for each item, along with provide a description. We do ask for local pick up. If an item needs shipped, it will be the bidders responsibility for payment. Happy Biddings!
Quart Auction Event
coming soon
Max and Neo has a really cool program where they donate to rescue groups boxes of toys every month. We just got on their list, so, be sure to check them out!
Click here to see their website and donation information.
Supporting and Partnering Companies: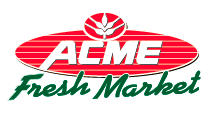 ​​Help make a difference and sign up today! Send us a message if you are able to donate, volunteer, or have any ideas you would like to share.
​
​